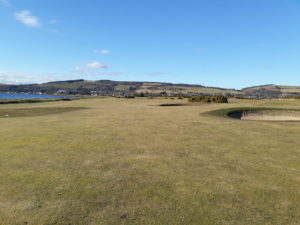 We have removed the centre fairway pot bunker and created a swale in its place. In addition to this a new right hand side fairway bunker has been created some 35 yards past the first one. The reasoning behind this is to reward a good drive that holds the fairway in a prevailing westerly wind and in turn tighten up the landing area for the longer hitters. The depth has been kept fairly shallow to offer a longish recovery shot should you go for it.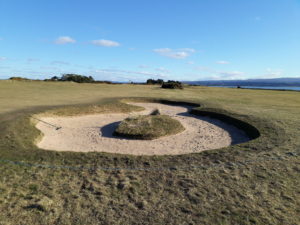 The splash bunker between the 6th and 12th fairways has been largened with a small grassy island installed within.
The approach to the green has been tightened up with the re introduction of the left side approach bunker. This has been set a little closer to the green than previously and the front lip lowered to allow easier access.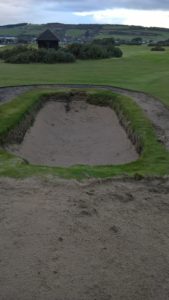 The coffin bunker to the left of the green has been removed and a grassy swale developed in its place. This will be cut at fairway / surround height and allow for a variety of recovery shots from within and through it.